Destination – Australia
Posted on May 26th, 2020
Okay so our options are a little more limited, and are likely to remain so, for the foreseeable future. No more jetting off to Bali, Hawaii or Santorini on a whim to get hitched. So considering our beautiful (Australia's) coastline stretches almost 50,000 kilometres and is linked by over 10,000 beaches, more than any other country in the world, I thought I would share some of my most favourite places to get hitched.
For brides wanting the whitest sand in Australia you can't go past Hyams Beach in Jervis Bay. Hyams Beach is the perfect location for your beach ceremony and with it's picturesque surrounds and abundance of water activities (swimming, snorkelling, fishing and paddleboarding) the bridal party and guests will never run out of things to do.
For brides wanting absolute privacy and exclusivity then Lizard Island is for you. This isolated paradise on the Great Barrier Reef is fringed by coral gardens and ribbon reefs and is consistently rated as one of the top ten resorts in the world. With a limit of 80 guests you'll be able to exchange vows on any of their idyllic private beaches located around the Island.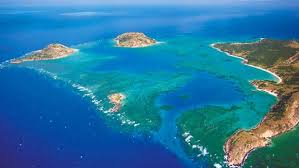 For brides wanting a pop of colour Brighton Beach is your ideal location. The 82 multi-coloured beach huts lining the foreshore were built more than 100 years ago to protect a woman's modesty while changing. These delightful boxes are one of the most photographed spots in the city of Melbourne and rarely come onto the buyers market as they are generally passed on down through the generations.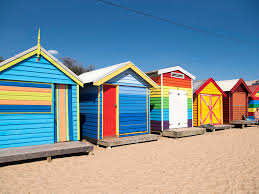 Of course there are hundreds of other Australian beaches that are ideal for summer, autumn or spring weddings. Cable Beach in Broome is amazing and the Great Ocean Road in Victoria has many beautiful locations. Just remember to ensure that you have some kind of back up plan (just in case it rains) and to strap on a stunning pair of our barefoot sandals.
Cheers
Rhonda
Other stories