The Rose Collection
Posted on August 10th, 2021
Our stunning new bridal wear collection is a luxe-have for both brides and bridesmaids. These ultra feminine and romantic pieces will be perfect for the honeymoon or, pair with any of our handmade earrings, bracelets, barefoot sandals, necklaces and dress embellishments for the perfect bridesmaid gift.
THE FLORENCE ROBE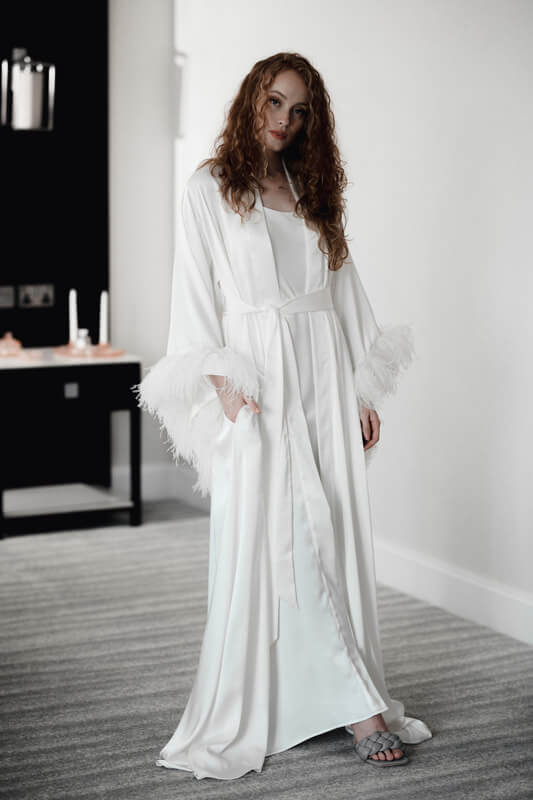 The luxurious Florence Robe offers glamour and fun in abundance with her fabulous feathered sleeves. A tiny puddle train allows a feeling of pure luxury whilst a solid belt pulls gently in at your waist. Available in Coffee satin with Honey feathers or Ivory satin with Ivory feathers. Pair this feathered beauty with any of our statement earrings for the ultimate "Will you be my Bridesmaid?" gift box.
ROSE CAMISOLE & SHORTIE SET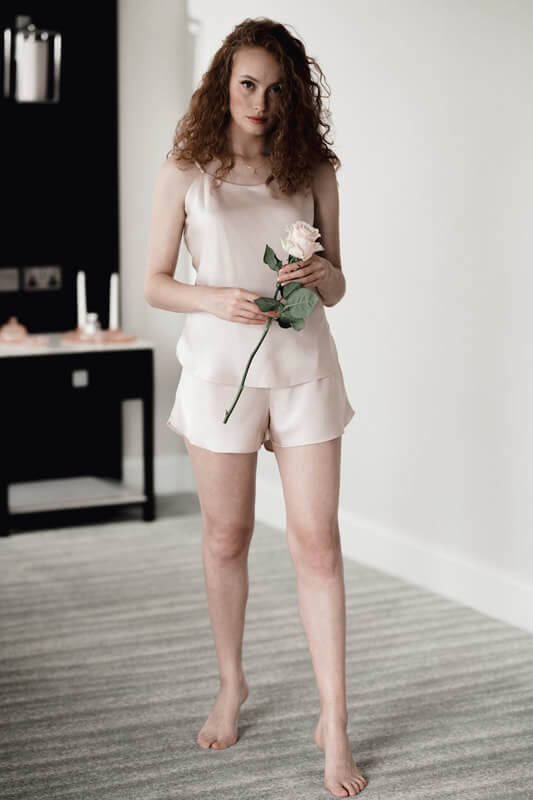 These camisole straps have been designed to slip down effortlessly to allow the top to fall to the floor – perfect for when you are trying to keep your hair and makeup undisturbed! The soft waist band at the top of the shorts sits discretely under the camisole giving you a flawless silhouette. ​Available in Porcelain, Nude or Coffee. Add some nude nail polish, sustainable coffee or our barefoot sandals for gifts bridesmaids actually want!
ROSE MINI CHEMISE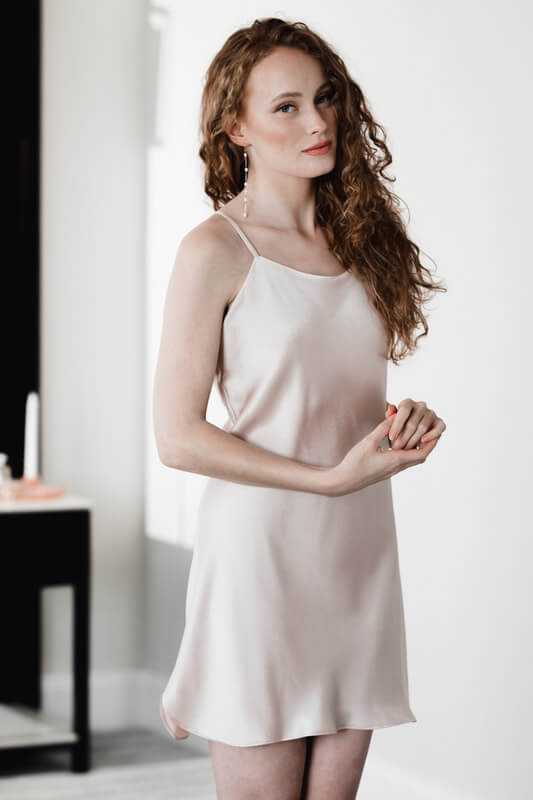 Perfect for a wedding morning, or a Wednesday morning – our Chemise has been designed to give a feeling of everyday luxury. Gracing your mid-thigh, she is the perfect length for those looking for shorter nightwear. Fastening elegantly at the small of your back with a simple bow, she is chic seduction personified. ​Available in Porcelain, Nude or Coffee.
So whether you are looking to add a little luxury to your wedding day attire, or are wanting something glamorous and bold for your bride tribe, check out our "Rose Collection" and let us dream up the ultimate gift box for you.
Cheers
Rhonda
Other stories